Delaware Democratic Party statement on the tragic passing of former Commissioner of Elections Elaine Manlove
Press Release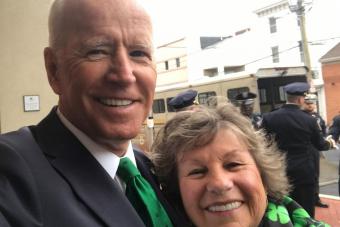 A statement from Delaware Democratic Party Chair Erik Raser-Schramm:
In the midst of the most consequential election Delaware has ever seen, it feels beyond cruel to have one of its most committed architects taken from us so suddenly and tragically.
 
Elaine Manlove dedicated her tenure as the Commissioner of Elections to preserving the sanctity of the vote here in the First State. Former Delaware Democratic Party Chairman John Daniello recommended her for that post because he knew her forward-thinking commitment for free and fair elections would serve Delawareans well. Because of her hard work, Delaware continues to be a model for the nation on how to run elections.
 
But Elaine was much more to those of us who work in politics than a beloved and respected elections commissioner. She was a mentor and a friend, always offering a smile and a laugh that could cut through the tension of any situation. And though she was always fair and non-partisan, she had an abiding love for Joe Biden and after her retirement last year, made no secret about her support for his presidential campaign.
 
While we mourn the death of Elaine and her dear husband Wayne and pray for their family, we are heartened by the thought of them with the best seat in the house to watch Delaware make history.