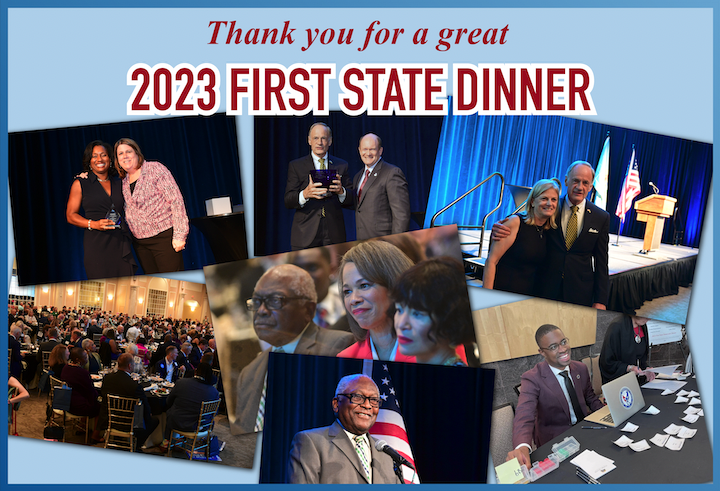 We were thrilled to welcome so many Democrats from across Delaware to our 2023 First State Dinner on September 8. Thank you so much to each of you who joined us. We were honored to hear from Congressman James Clyburn of South Carolina about his years of service and the future of our democracy.

In addition, it was our privilege to award Senator Tom Carper the prestigious Alexis I. DuPont Bayard Lifetime Achievement Award, in recognition of his more than forty years as a true public servant in our state. 
We also presented the John Patrick Healy Exceptional Volunteer Award to local voting rights activist Evelyn Brady on Friday. This year's dinner was truly a celebration of the work Democrats have done and continue to do in Delaware.
Next year is going to be an important election cycle for our state and for our nation. There was not a better way to kick it off than gathering with Delawareans who are committed to electing Democrats up and down the ballot next fall.