Five Prominent Delawareans Will Serve on Democratic National Committee
Press Release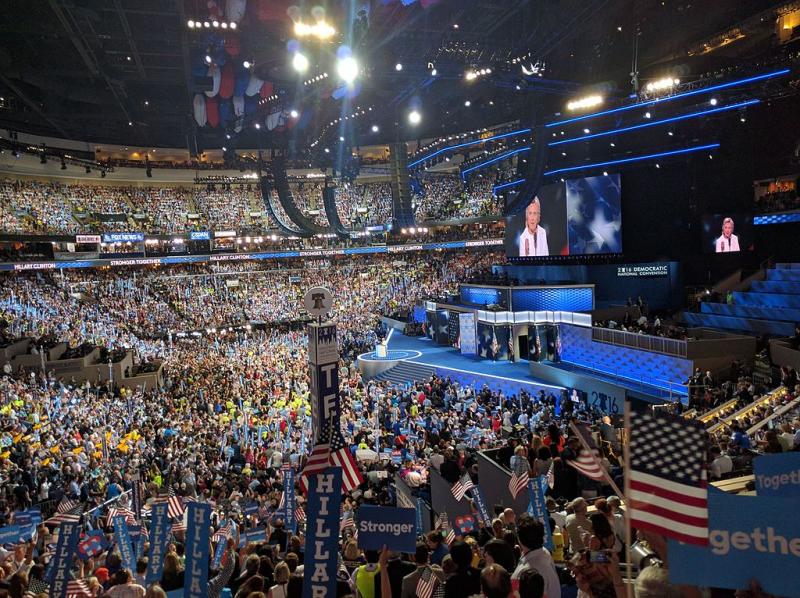 Saturday, October 9, 2021 — During today's virtual meeting of the Democratic National Committee, five Delawareans were nominated and approved to serve as at-large DNC members: Dr. Tony Allen, DHSS Secretary Molly Magarik, Senator Sarah McBride, Brian McGlinchey and Bonnie Wu.
Delaware Democratic Party Chair Betsy Maron, who has served on the Executive Committee for the DNC since 2019, expresses her excitement about today's vote: "Chairman Harrison could not have selected a finer group of public servants from Delaware to join the Democratic National Committee. They each embody a breadth of both local and national experience, making them exemplary choices for at-large committee members. I am delighted to welcome Tony, Molly, Sarah, Brian, and Bonnie to this body and look forward to representing Delaware alongside them.``
All five nominees will serve as at-large members, while Sen. McBride will also hold a seat on the Executive Committee.
About the Nominees
Dr. Tony Allen has been President Of Delaware State University since January 2020, and he served as the school's Executive Vice President and Provost prior to that. He began his career as a speechwriter for then-U.S. Senator Joe Biden, and he has since led President Biden's Presidential Inaugural Committee and served on the Advisory Board of the President's Transition Team. Previously, Dr. Allen led the Corporate Reputation group at Bank of America and served as Executive Vice President of MBNA America. He is the Founding President of the Metropolitan Wilmington Urban League, co-founder of Public Allies Delaware, and Chair Emeritus of the National Urban Fellows. He earned a B.A. in Political Science and a Ph.D. in Urban Affairs and Public Policy from the University of Delaware, and he holds an M.P.A. from Baruch College.
Molly Magarik currently serves as Secretary of the Department of Health and Social Services in the Delaware Cabinet under Gov. John Carney. Prior to her appointment in 2020, she served as Deputy Secretary of DHSS. Before joining the Delaware Cabinet, Ms. Magarik served as Staff Director for then-Congressman John Carney, Political Director for Beau Biden's campaign for Attorney General, and Executive Director of the Delaware Democratic Party. She graduated from the University of Delaware and holds a Master's of Health Care Delivery Science from Dartmouth College.                                                
Sarah McBride has represented Delaware's First District in the state Senate since January 2021 and is the first openly transgender state senator in the United States. Her career has been focused on community advocacy. Ms. McBride served as spokesperson for the Human Rights Campaign and worked in the offices of Delaware Gov. Jack Markell in 2008 and Delaware Attorney General Beau Biden in 2010. She has also taught public policy at the University of Delaware and authored a memoir in 2018 titled "Tomorrow Will Be Different." McBride holds a Bachelor's degree in Government from American University.
Brian McGlinchey has served as Managing Director of McCarter Government Solutions, based in Wilmington, Delaware, since 2015. He is a government affairs professional and economic development specialist with experience in government and political campaigning. He previously worked as Director of Government Relations for the Laborers-Employers Cooperation and Education Trust and served as then-Senator Joe Biden's Projects Director between 2000-2002. During President Biden's 2020 campaign, Mr. McGlinchey served as a National Fundraising Co-Chair, Co-Chair of Delaware for Joe, and Co-Chair of Irish Americans for Biden. He holds an executive M.B.A. from the University of Notre Dame Mendoza College of Business and a B.A. from Widener University.
Bonnie Wu has served as a regional director in the office of Senator Tom Carper (D-DE) for 14 years. Ms. Wu has worked for Sen. Carper in various positions, including as a deputy press secretary (2003-2005) and as campaign manager of his 2006 reelection campaign, before becoming regional director. Ms. Wu earned a B.A. and M.A. in communication from the University of Delaware. Ms. Wu is a native Delawarean and graduated from Tower Hill School in Wilmington.