Delaware Democratic Party Statement on Senator Tom Carper's Retirement
Press Release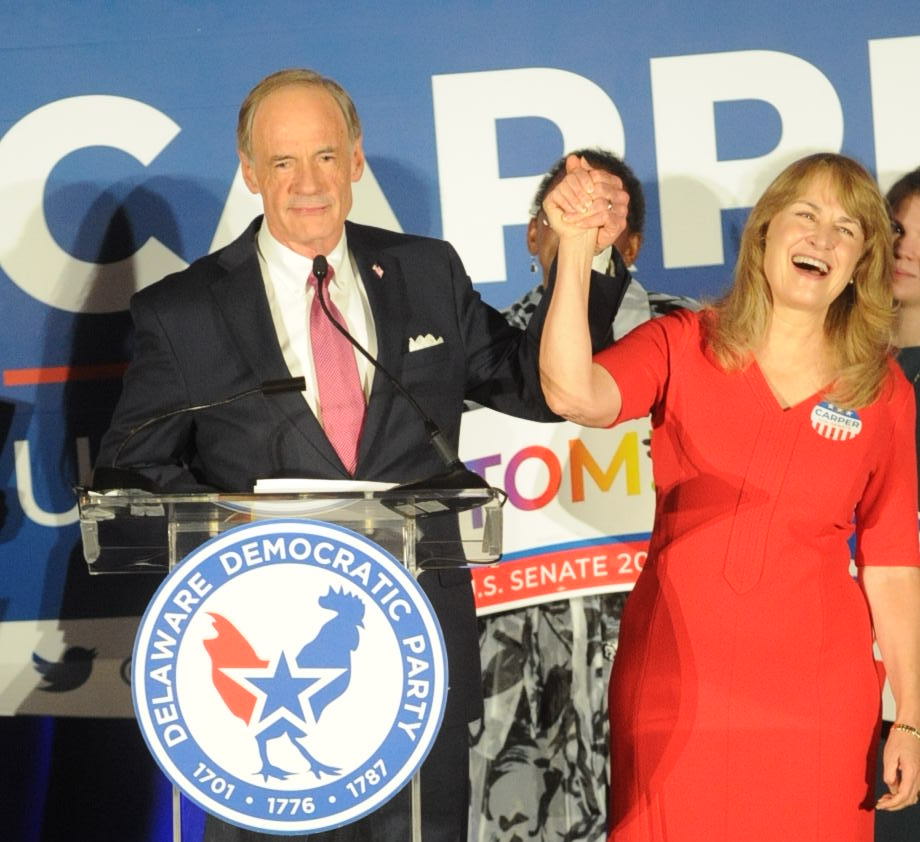 Delaware Democratic Party Statement on Senator Tom Carper's Retirement
 
Wilmington, DE - Delaware Democratic Party Chair Betsy Maron has released the following statement regarding Senator Tom Carper's retirement announcement.
"First and foremost, I want to thank Senator Carper for his years of service to the State of Delaware and to our party. For over forty years he has been committed to serving the First State and hundreds of thousands who call it home. From his early days as State Treasurer to today, Senator Carper has helped shape an entire era of Delaware's politics and policymaking.     
 
"Tom Carper's influence on the Delaware Democratic Party is unrivaled. Whether he was advocating for Democratic issues in the halls of government, building our local committees, or developing talent, Senator Carper's work will leave a lasting legacy on our party. I struggle to think of a Delaware Democrat that has not been influenced by Tom Carper in some way shape or form. 
"In 2024 we plan to continue Tom Carper's legacy of Democratic leadership by maintaining this Senate seat. With a razor-thin majority in the U.S. Senate, it is of the utmost importance that Democrats not cede any ground to Republicans in 2024. As a state party, we plan to do our part to ensure President Biden has allies he can rely upon in the Senate."