Delaware Democratic Party announces leadership change following 2020 election
Press Release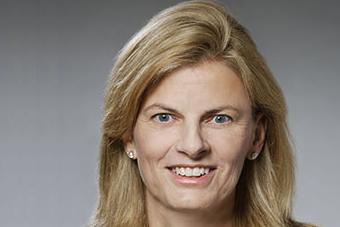 After two successful cycles that culminated with the election of Delaware's Joe Biden to the White House, Erik Raser-Schramm will be resigning his position as Chairman of the Delaware Democratic Party to join the administration of New Castle County Executive Matt Meyer.
Raser-Schramm's final day as Chair will be Sunday, November 15. He will begin his job as Deputy Chief Administrative Officer for New Castle County the following day.
Per Party rules, Vice Chair Elizabeth D. Maron will become State Party Chair for the balance of Raser-Schramm's term, which concludes in June of 2021. 
During Raser-Schramm's two cycles as Chair, Democrats won and now hold all nine statewide elected offices for the first time, while three State Senate seats, one State House seat, and one New Castle County Council seat were flipped from red to blue.
"Winning elections is obviously the goal of a political party, but it's how we did it that I'm proud of the most," Raser-Schramm said. "We worked hard to open up our Party to hundreds of new activists, donors, campaign staff, and candidates, who now feel at home under the Delaware Democratic Party banner.
"For me, it's not just about the number of seats we hold, it's the fact that the people who hold them reflect Delaware's diversity more than ever before," he continued. "It's the fact that from D.C. to Dover, our leaders are doing the hard work that make our state a healthier, more prosperous, and more equitable place for everyone who calls it home."
Raser-Schramm said his decision to join the Meyer administration was made easier knowing Maron would finish out his term.
"Betsy has been by my side every step of the way," Raser-Schramm said. "She's a friend and confidant, but more than that she's someone who is deeply committed to our Party and its progress."
Maron, whose father John Daniello preceded Raser-Schramm as State Party Chair, has long been active in the Party. Prior to being elected Vice Chair and selected as a member of the DNC's Executive Committee, Maron served as Chair of the New Castle County Democratic Committee. She's also been a longtime member of the 12thRepresentative District's Democratic Committee. 
In 2020, Maron helped lead the Party's Coordinate Campaign effort – the Party's voter turnout entity that helped our state shatter previous voter participation records. She is poised to become the first woman to lead the Delaware Democratic Party in its history.
"I am deeply committed to the Democratic Party and its mission and am honored to follow in the footsteps of Erik and his predecessors. I have big shoes to fill," Maron said. "We are proud to be the home of the President-elect and are committed to supporting Joe and Kamala's efforts to build back better while doing the important grassroots work to keep the Party strong here in Delaware."