Juneteenth 2022 Message from DelDems
Blog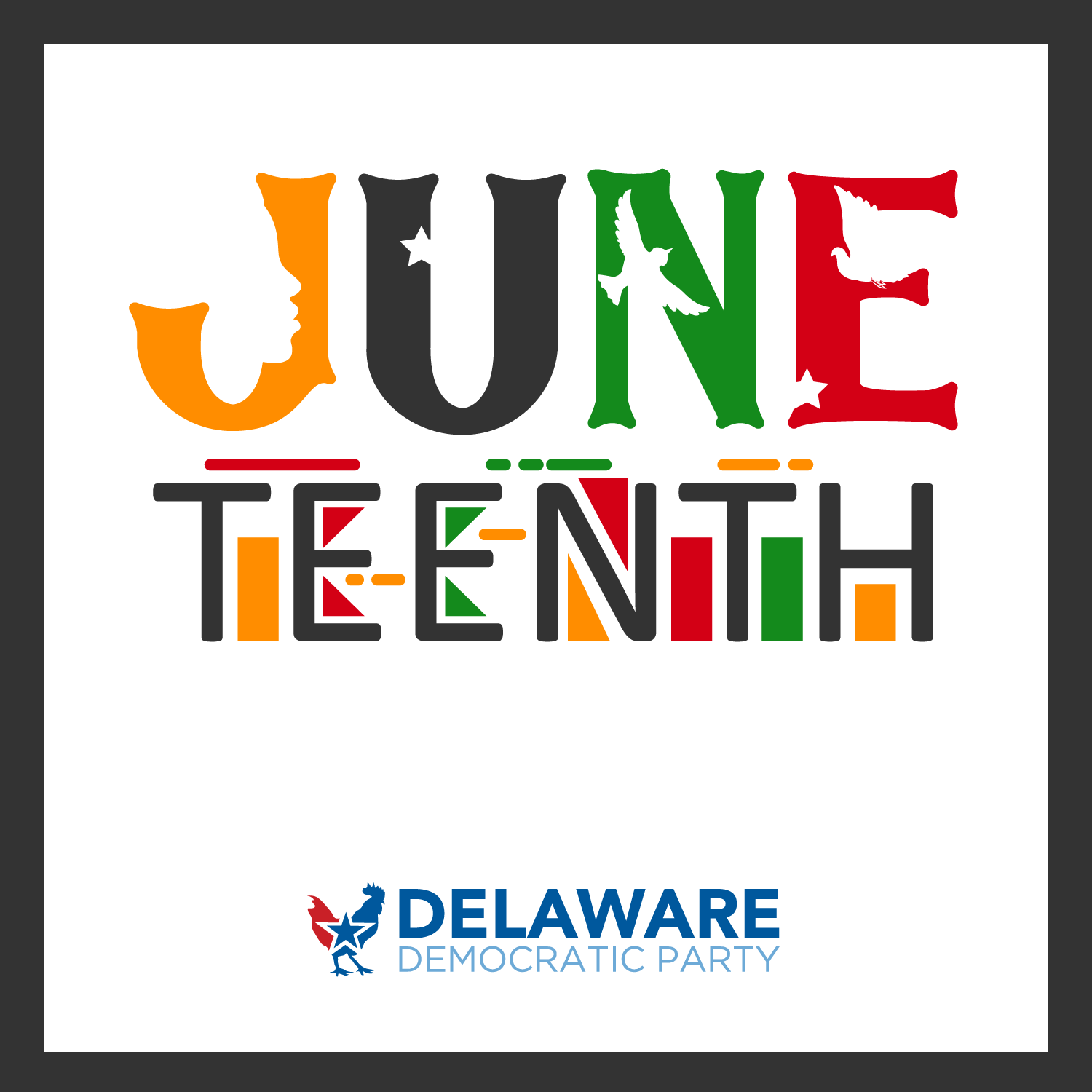 Today our nation is celebrating Juneteenth, commemorating June 19, 1865, when Union soldiers carried the news of the Emancipation Proclamation to the last of the enslaved people in Galveston, Texas telling them that they had been freed from slavery. 
I cannot imagine hearing that news and not knowing what to do, where to live, how to earn, or my family's newfound rights under the law.
While today is a day to celebrate just how far we have come as a nation, it is also a reminder of how much further we still have left to go. Over the course of American history, Black Americans have persevered and helped curve the arc of our nation toward equity. From the Montgomery Bus Boycotts to the Black Lives Matter movement, Black Americans have been a driving force for civil and social justice in America In that spirit, the Delaware Democratic Party is committed to aiding and enacting that progress.
This Juneteenth holiday the Delaware Democratic Party stands firm in its commitment to Black Americans and bringing America closer to fulfilling the promise of true freedom made over 150 years ago in Galveston, Texas. 
Peaceful Juneteenth!
Debbie Harrington
Delaware Democratic Party, Vice-Chair