Carl "C.I." LeGates 1969-2019
Blog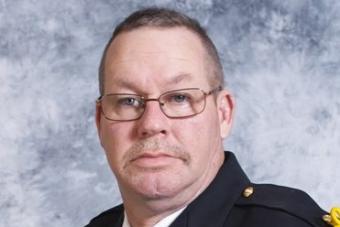 The following obituary was originally listed on loflandandmcknatt.com
Carl I. "CI" LeGates II, 50, of Farmington, DE passed away on Monday, June 10, 2019. CI was born in Milford, DE the son of the late Carl I. and Norma Lee (Roork) LeGates. He was a graduate of Woodbridge High School. CI worked for the State of Delaware as an equipment operator for 29 years before having to retire in 2017 due to illness. He was also an accomplished stone mason.
CI joined the Farmington Volunteer Fire Company at the age of 16, has been active every year since and was a Life Member of the company. At the time of his death, CI was currently serving as Assistant Fire Chief. He has also had the privilege of serving on the company's Board of Directors and was proud of the fact that he served on the new truck committee, being involved with the design and purchase of two new trucks.  He served as the 30th District Chairman for the Kent County Democratic Party. CI was considered the "Big Brother" of the town of Farmington and was one person you could depend on at any time of need by his peers. He loved to cut grass and riding his Harley Davidson Motorcycle off into the countryside.
He is survived by his beloved wife of 17 years Mary; one stepdaughter Nicole Dean and her husband Brad; one brother Ron LeGates; one sister Veronica LeGates; as well as two nieces and one nephew.
A viewing will be held from 11 am – 1 pm on Sunday, June 16 at the Farmington Volunteer Fire Company, 20920 S. DuPont Hwy, Farmington, where funeral services will be held at 1 pm. Burial with firefighter honors will be in Hollywood Cemetery, Milford – Harrington Highway, Harrington. Arr. by McKnatt, Carpenter & Baker Funeral Home, Harrington, DE. Letters of condolence may be shared with the family at www.loflandandmcknatt.com.